Years of experience in European project management
Coopération Bancaire pour l'Europe has been involved for years in writing, applying for and managing numerous European projects on the themes of financial education, entrepreneurship and development of innovative financial instruments.
CBE acts as a bridge between the EU and the local realities close to its Associate members by providing information, publications and advisory services useful for accessing EU funds.

The presence in Brussels allows the CBE to be at the centre of a large network of important international actors such as public bodies, universities, research centres, chambers of commerce, local development agencies, etc. with whom it cooperates in order to develop innovative projects with a strong international impact.
The CBE team is constantly engaged in searching for the best funding opportunities offered by the EU both to finance projects in which it is directly involved and as a consultant for its Associate members and their clients. Over the years CBE has developed several successful project proposals.

Finally, CBE contributes to the evaluation and exploitation of the results of European projects by verifying their bankability and identifying the best financial instrument for their replicability and growth.
On going projects
Concluded projects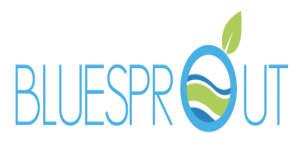 BLUESPROUT
Erasmus+ KA2
Boosting blue entrepreneurs' competences toward an environmental care ecosystem