Multiplier Event SYNOPSIS e MARHER
14 June 2022
On 10 June, the final conference of the two projects SYNOPSIS and MARHER took place, where CBE, together with its international partnership, addressed the topic of storytelling from a cultural and business perspective.
The event 'Communicating through stories' took place at the Representation of the Piedmont Region in Brussels, and was attended by the Musei Reali di Torino, partner in the SYNOPSIS project, and the start-up NehExperience, guests for the MARHER project.
The meeting took place through moments of exchange and sharing of experiences on the topic of storytelling by the guests, and on the importance that this tool is acquiring in an increasingly digital and interconnected world.
The meeting gave space to an in-depth analysis of the figure of the Storyteller and Fundraiser, a new innovative and creative professional figure, able to best communicate the values and history of our cultural heritage and to enhance our corporate assets not simply by telling stories but by 'communicating through stories'.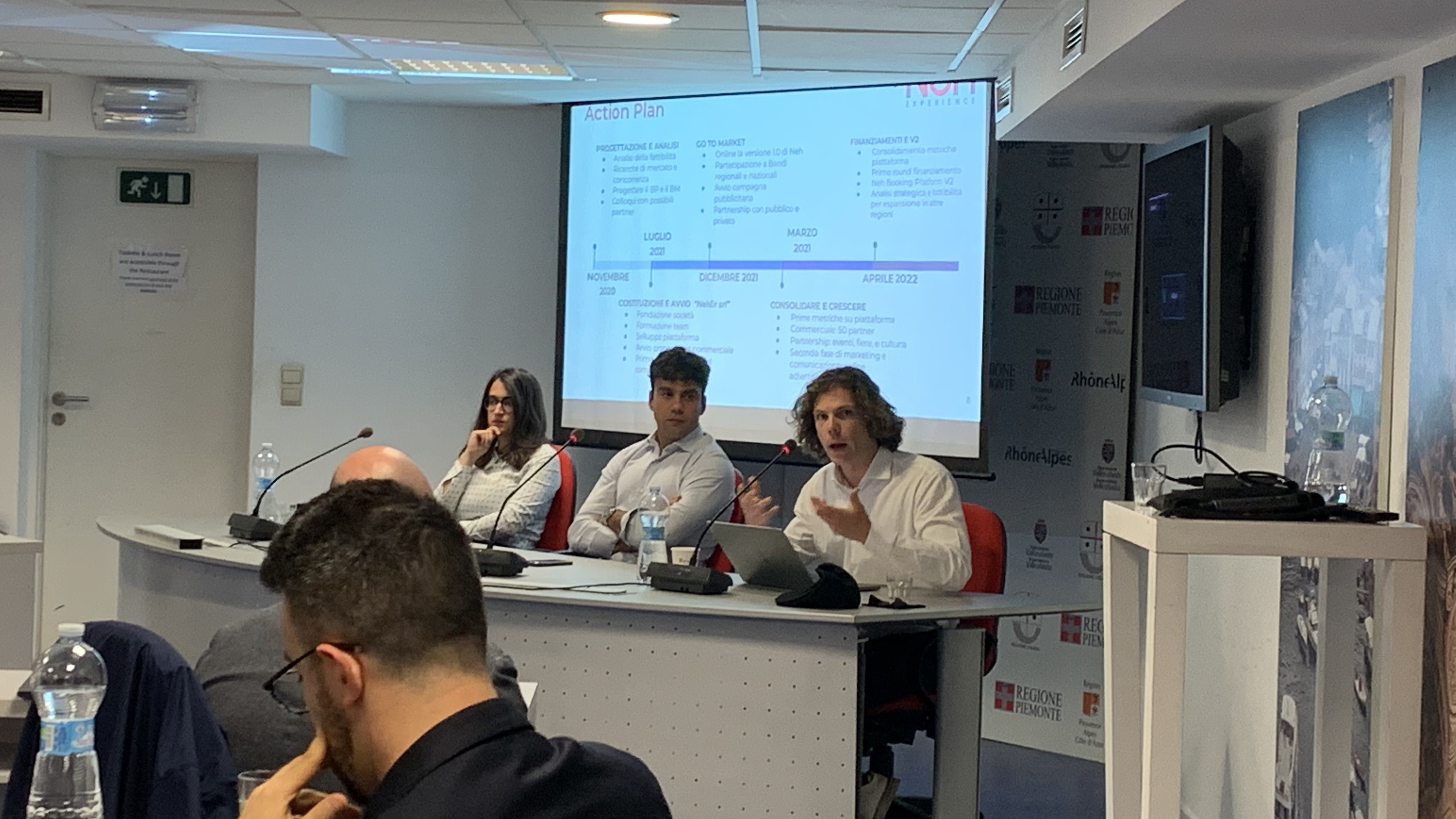 With the SYNOPSIS and MARHER projects, two dedicated online platforms have been created, with free access, where it is possible to download ad hoc created didactic materials to train new professional figures able to support cultural heritage sites, to promote and involve the public, and to support SMEs to promote, in terms of marketing and brand reputation, their own history and products.
The extensive analysis of best cases, shown in the interactive geographical map, allows users to see different descriptions of the best cases of cultural and business valorisation in EU Member States, in order to use them as examples of heritage marketing potential at local, national and international level.