Transnational Final Meeting MARHER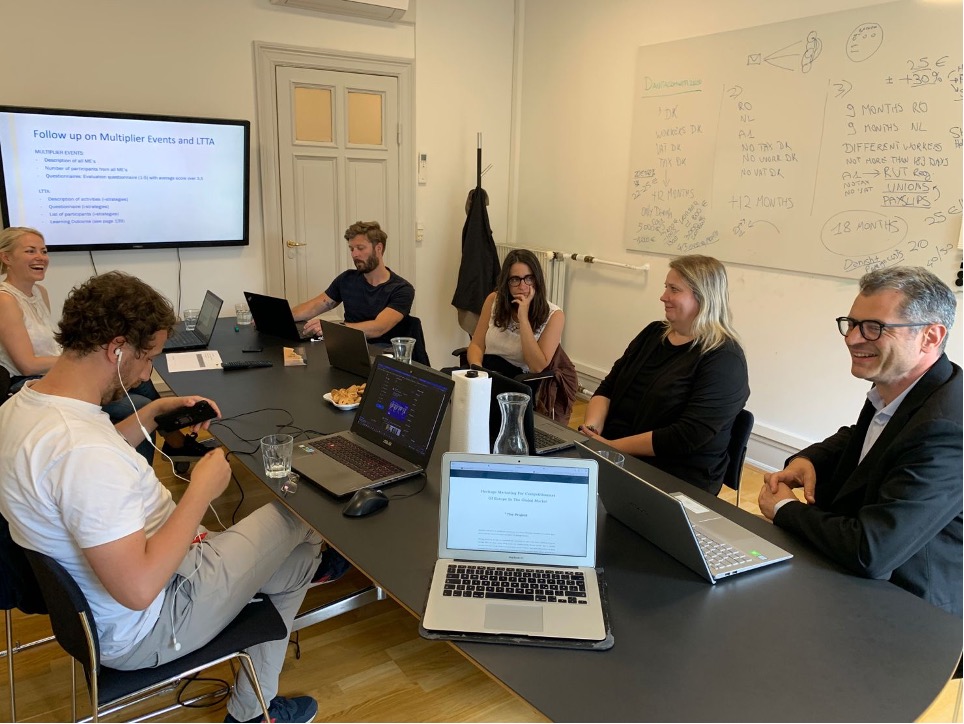 17 June 2022
On 13 June 2022, the last meeting of the MARHER project took place.
Hosted by the Danish-Italian Chamber of Commerce in Copenhagen, the meeting was an opportunity to discuss the results achieved.
The partners, DANITACOM, The HIVE, I-Strategies, Vytauto Didziojo Universitetas, Syddansk Universitet, talked about the very positive experience of the learning activity hosted by I-Strategies in Offida, which helped the entire partnership to finalise the tools provided by the MARHER project for marketing and storytelling of cultural heritage.
The meeting focused on the review and evaluation of the final results produced and the communication and sustainability activities to be implemented after the end of the project.