Transnational Kick Off Meeting e-VET4AI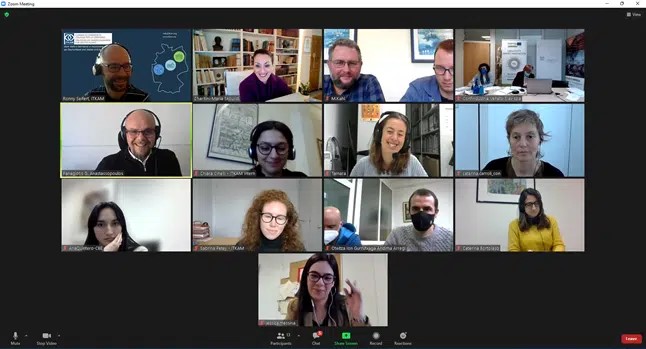 25 January 2022
On 20 January 2022, the kick-off meeting of the e-VET4AI project took place online.
The meeting was chaired by the Italian Chamber of Commerce for Germany in Frankfurt and was attended by all project partners: Confindustria Veneto SIAV S.p.A, Qualifizierungszentrum Region Riesa GmbH, ECOLE – Enti confindustriali lombardi per l'educazione., Heltel, P-Consulting .
The e-VET4AI project aims to support trainers in mechanical training courses with regard to the development of new digital skills and the promotion of the use of new teaching methodologies to be integrated within more traditional teaching methods.
One of the main outcomes of the project is the e-VET Self-Assessment Tool (e-VET SAT) for e-skills. This is a digital competence self-assessment tool that will contribute to the updating of trainers on teaching and learning methodologies, which are necessary in today's era. This tool will have the structure of a questionnaire, built around the observation areas envisaged by DigCompEdu, with the aim of verifying the level of Digital Proficiency of trainers and outlining the progressive acquisition of skills and practices that can move them up the scale.
The partners discussed the early stages of the project and agreed on the subsequent project management, communication and implementation activities.
For further information, please visit the website at https://evet4ai.eu/