Learning Teaching Activity & Third Transnational Project Meeting e-VET4AI
07 March 2023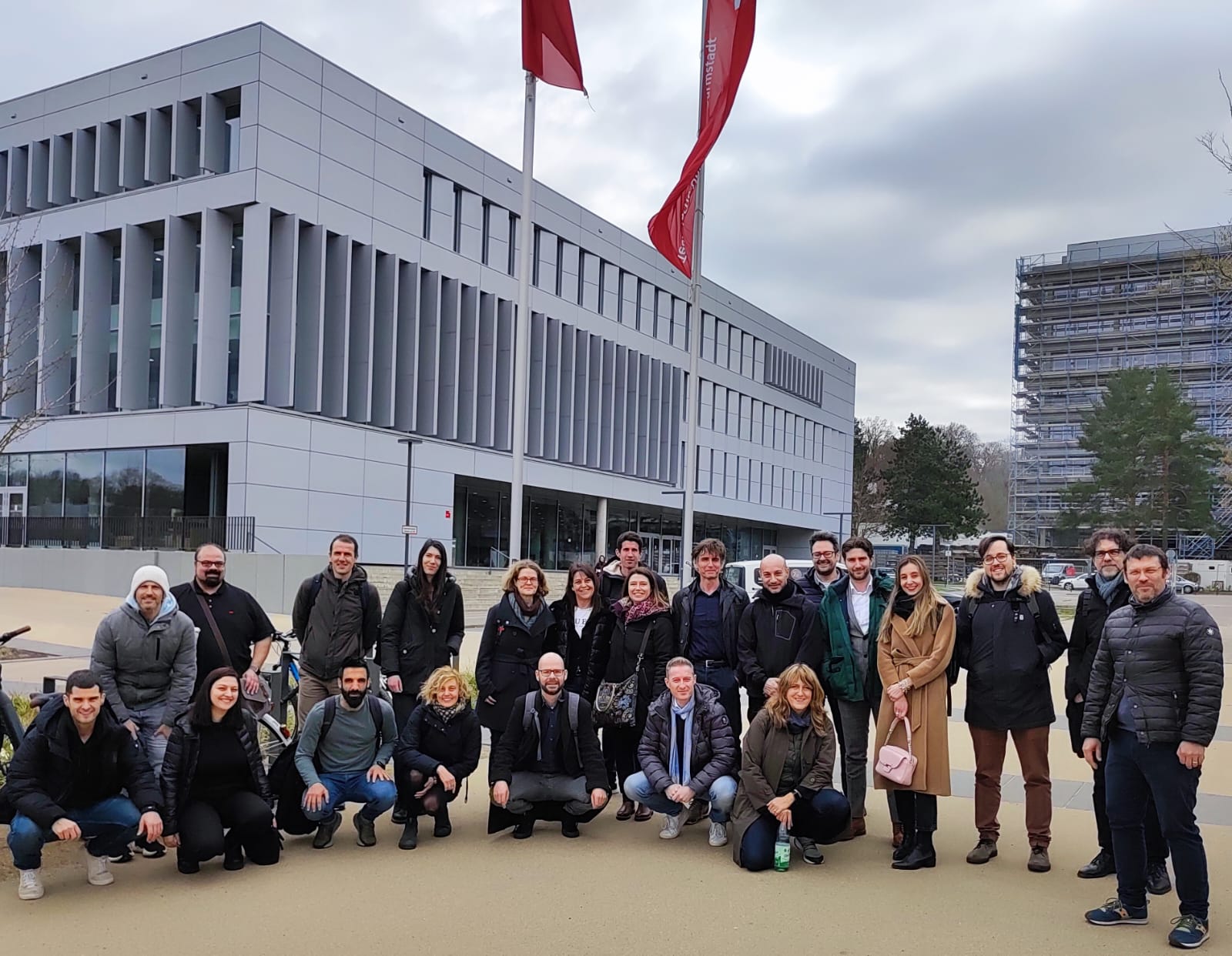 Coopération Bancaire pour l'Europe travelled to Frankfurt to participate in both the Learning Training and Teaching Activity and Transnational Project Meeting of the e-VET4AI project.
This LTTA brought together teachers and educators of the mechanical field to participate in numerous workshops, such as the visit to Germany's largest airport operator to participate in a workshop on the company's training process, a guided visit to the "learning factory" of the Darmstadt Technical University's Center for Industrial Productivity and the 4.0 Center for Small and Medium Enterprises to discover more about designing and optimizing production processes through  Industry 4.0 technologies!
As well, the participants participated in a round table discussion to evaluate and offer their inputs in the design of the e-VET SAT and e-VETrainers Platform and App.
The LTTA was then followed by a Project Meeting that permitted the partnership to discuss the development of the LTTA and to set up the new deadlines and upcoming steps of the project!