Interview Diane le Grelle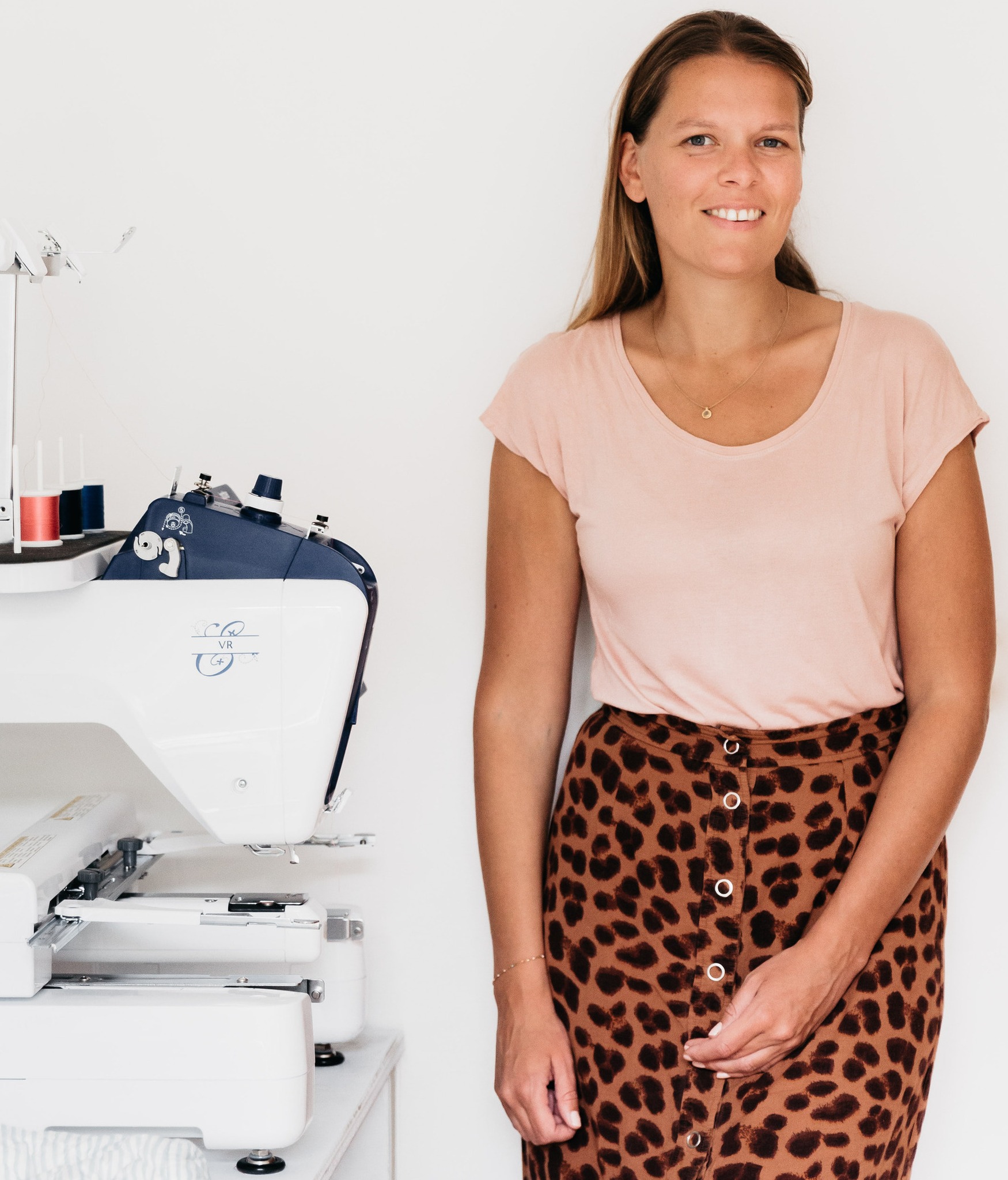 29 June 2022
On 24 June 2022, CBE had the pleasure of meeting Diane le Grelle, an entrepreneur and business woman who started her own handicraft business a year ago.
During an Erasmus in India in 2014, Diane began to get close to Oriental art and culture with which she immediately established a deep emotional connection. The Roseta Design project then slowly took shape, particularly thanks to the fascination she developed for the traditional art of block printing, which Diane now uses to make her products.
Roseta Design is a brand of useful maternity accessory bags, which in their vivid colours and typical patterns reflect the vitality of Indian traditions in a perfect mix of cultures, colours and traditions.
With her products, Diane wishes not only to have a social impact by creating something useful for mothers, but also a positive environmental impact by using only 100% natural cotton and eliminating the use of plastic from her entire production chain.
For young entrepreneurs and small artisans like Diane, digital innovation is one of the main tools to ensure brand success.
In our interview, Diane recounted her experience, and how difficult it is for small brands to manage competition at an international level, and how important in this respect is the use of social channels to promote the brand and make themselves known.
In fact, the OFFSET project aims to provide current and future entrepreneurs with the essential digital skills to successfully carry out a business project and create a connected community where they can share experiences, tips and business ideas.