TRANSITION – FOSTER BLOCKCAHIN ACQUISITION FOR ENTREPRENEURS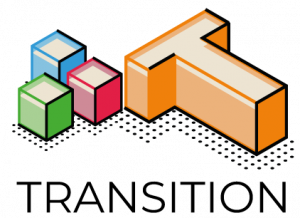 ERASMUS+
PROJECT ID: 2019-1-MT01-KA202-051255
TIMELINE: 11/2019- 12/2021
The TRANSITION project aims to create and innovate educational materials on the topic of Blockchain for three essential stakeholders in the entrepreneurial system: potential startup founders, current entrepreneurs, and trainers/educators working in business support organizations (accelerators, incubators, development support companies, etc.). These three categories need to be updated with respect to new trends in technological innovations, and Blockchain is the technological revolution that will change all aspects of the entrepreneurial world forever.
OBJECTIVES
The main objectives of the project are:
• Reducing the risk of failure of the newly established social economy enterprises, the economy that works for people;
• Offering advanced financial training for social entrepreneurs and managers working in social enterprises, cooperatives and nonprofit organisations, combining the knowledge necessary for business management and financial skills;
• Disseminating advanced knowledge on the supply of finance and promotes sustainable funding opportunities for the social enterprise.
• Promoting a sense of initiative and entrepreneurial culture intended as the ability to act in innovative and enterprising ways, especially when it comes to financial planning and management.
RESULTS
The expected results of the project are:
• Blockchain Knowledge Space: a structured repository of useful "knowledge elements" regarding Blockchain, both as a technology and as an application in different business areas;
• Entrepreneurial Starter Set: training course to provide anyone interested with the fundamental skills to develop when starting a business;
• Blockchain Entrepreneur Kit: training materials on Blockchain for startup coaches/entrepreneurial trainers, current and future entrepreneurs.
PARTNERSHIP
PROJECT WEBSITE AND SOCIALS