Multiplier Event EEE & FEMALE
17 February 2023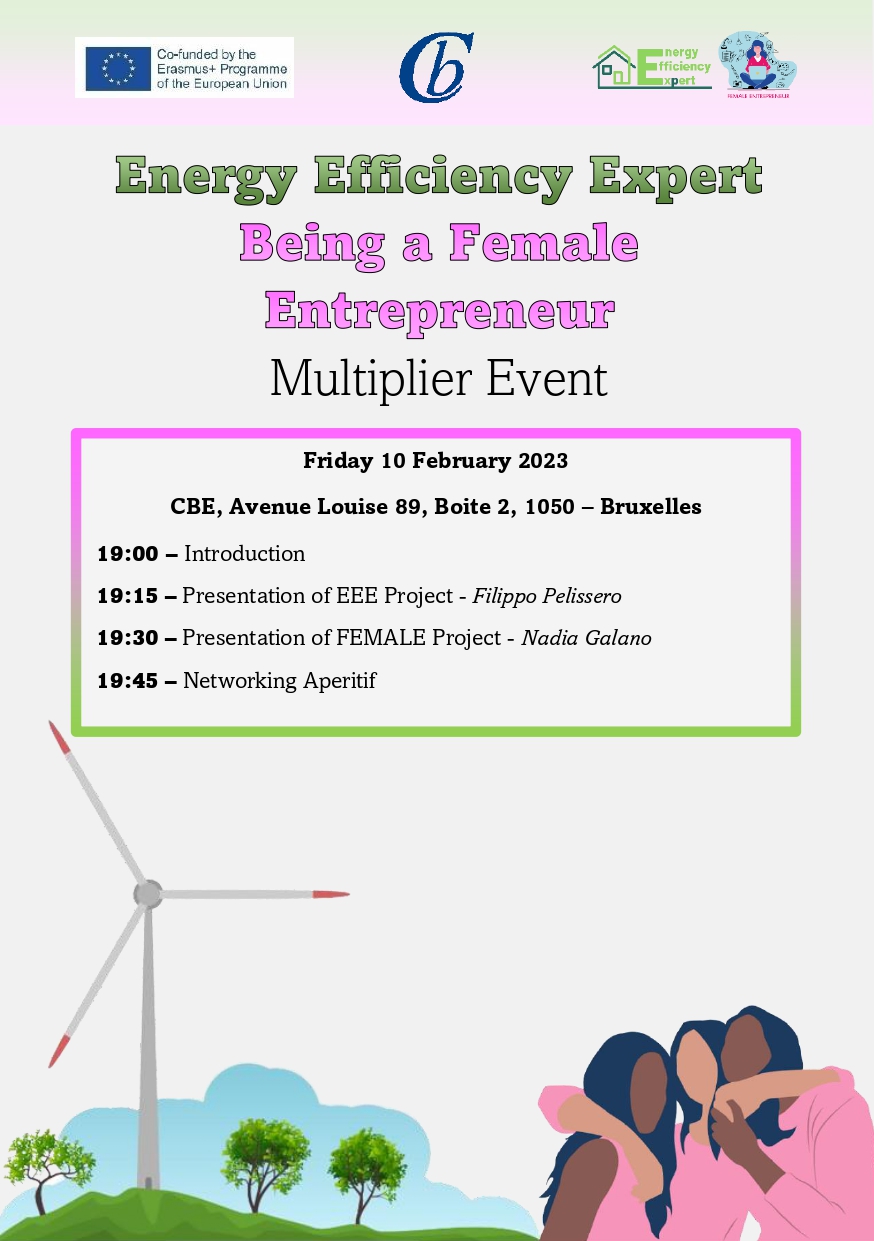 On the last 10 of February CBE hosted the Multiplier event of the EEE and Female project at Coopération Bancaire pour l'Europe premises.
With this event, CBE had the opportunity to make known these projects by sharing their aims, objectives as well as the numerous results carried out, which include an Online course targeting young and would-be women entrepreneur, a Cultural Entrepreneurship Map of Europe and a CV Framework outlining the competencies needed among the technical, digital, entrepreneurial and financial skills among others.
The project presentation was then followed by an informal networking aperitif in which the participants had the opportunity to get to know each other while having a glass of wine.
We would like to thank all the participants for their attendance and interest on the subjects covered during this event.