FEMALE ENTREPRENEUR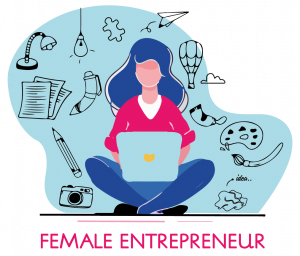 ERASMUS+
PROJECT ID: 2020-1-ES01-KA204081956
TIMELINE: 10/2020 – 03/2023
The FEMALE Project supports all those women who are struggling to find new ways to reconcile their professional and personal life to be able to start their own professional careers and set up their businesses within the Creative and Cultural Industries sectors.
By taking part in this project, women will see an increase of their initiative and leadership senses and will have more and better businesses to improve their own business. There will be a generalised larger cultural diversity understanding and greater valuing of the European cultural heritage and more opportunities in quality and innovative training paths for entrepreneur women will be created.
OBJECTIVES
The main objectives of the project are:
• Provide women entrepreneurs, from disadvantaged backgrounds, with learning opportunities.
• To support them in acquiring practical knowledge and business skills and to maintain their participation in the business environment.
RESULTS
The expected results of the project are:
• A Cultural Entrepreneurship Map of Europe
• An ICT Tool for entrepreneurship competences assessment
• A Self-Assessment Tool of Soft Skills
• An Online course targeting young and would-be women entrepreneur
NEWSLETTERS

Leaflet 
PARTNERSHIP
PROJECT WEBSITE AND SOCIALS