BESIDE – Blockchain use cases in digital finance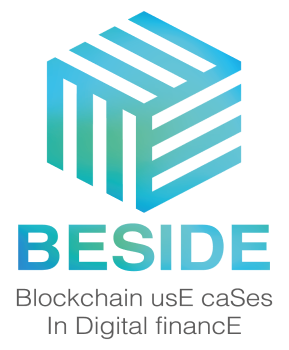 ERASMUS+
PROJECT ID: 2022-1-DE02-KA220-VET-000089587
TIMELINE 01/12/2022 – 30/11/2024
The main aim of the project is to develop innovative and up-to-date training materials primarily for financial operator with insufficient knowledge of new digital financial transaction technologies such as blockchain applications and DLT technologies in general.
OBJECTIVES
The main objectives of the project are:
• To create an innovative online course to train financial sector professionals, in line with European digital policy objectives, on emerging technologies and Blockchain applications in digital finance;
• To improve their digital readiness and resilience which will enable them to manage the digital transformation in providing comprehensive and digitally up-to-date financial services to their clients.
RESULTS
The expected results of the project are:
• Improvement of skills and competences of course participants on the application of Blockcahin and new DLT technologies in the field of Digital Finance;
• Creation and delivery of a VET course and a new e-learning platform;
• Improved and customised services for financial operators' customers;
• Strengthened collaboration between the VET sector and financial sector representatives.
PARTNERSHIP
PROJECT WEBSITE AND SOCIALS